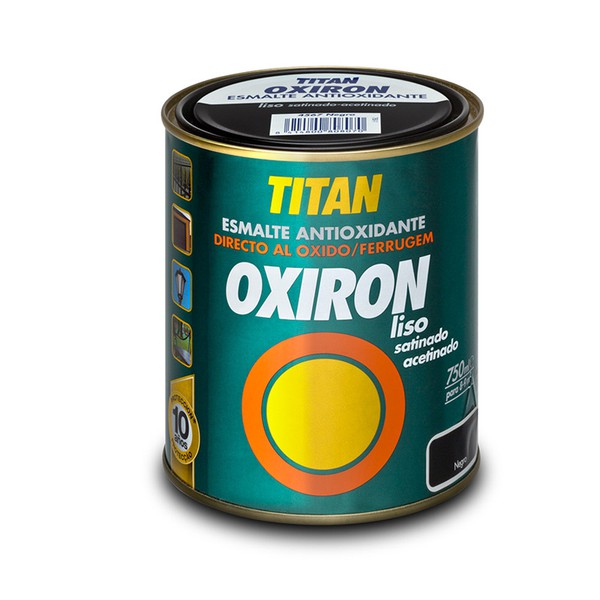 Smooth Oxiron Satin TITAN
Rustproof
Quick drying
No primer is needed
10 years weathering resistance
Delivery at your place
Order phone number 210 008 5999
Quick drying rustproof enamel-paint. Direct application on steel, no primer is needed. It provides up 10 years weathering resistance and a satin finish (6 colours) or a smooth wrought effect (3 colours). Highly decorative. Very good adhesion. Hardwearing. Resistant to impact and scratches.
The use of Smooth OXIRON allows to save time because overcoating is possible after 1 hour. In this way, most paint works can be finished in one single day.
Fields of Application
Very suitable for gratings, radiators, benches, electric appliances, doors.
DRYING:30 - 60 minutes / Smooth wrought effect: 3 - 4 hours
APPLICATION METHODS: Brush (just for patching) , roller and spray-gun
PRESENTATION:4 l, 750 ml and 375 ml.
Finish:Satin (6 colours) and smooth wrought effect (3 colours)