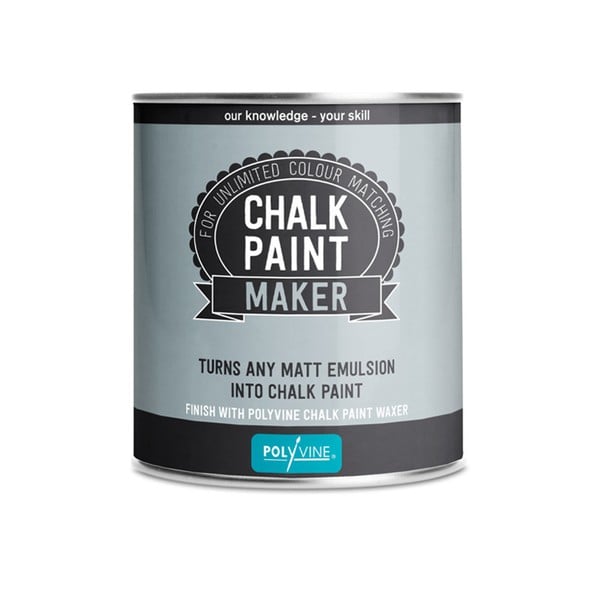 Chalk Paint Maker POLYVINE
velvet smooth
dead flat finish
rarely requires any surface preparation
works over old painted or varnished surfaces
covers in one coat
low odour
brushes and tools wash in water
Delivery at your place
Order phone number 210 008 5999
This unique formulation turns any emulsion paint into a chalk paint when mixed together, to create a velvety smooth, chalky finish. Varnished or painted surfaces rarely needs priming, making furniture renovation simple.
Ideal for
• vintage look • upcycling furniture • distressing • shabby chic • wood • stone • ceramic • primed metal • primed matt plastic
Drying time: The same as the emulsion, so check the side of the can before you begin.
Coverage: Exactly the same as the emulsion you have mixed it into
Available in: 500ml
Preparation
Using one part Chalk Paint Maker to two parts matt emulsion, thoroughly mix together. All surfaces must be clean and free from dust, dirt or contaminants. Clean off any wax with white spirit. Prime bare metal and plastic.
Application
Work in exactly the same way as the instructions on your emulsion paint can. Lightly rub down between coats.
For a distressed look, apply two coats of contrasting colours - when dry sand through top coat to reveal patches of base coat colour. Protect with Polyvine Chalk Paint Waxer.
Caution
Always try a test area before starting.