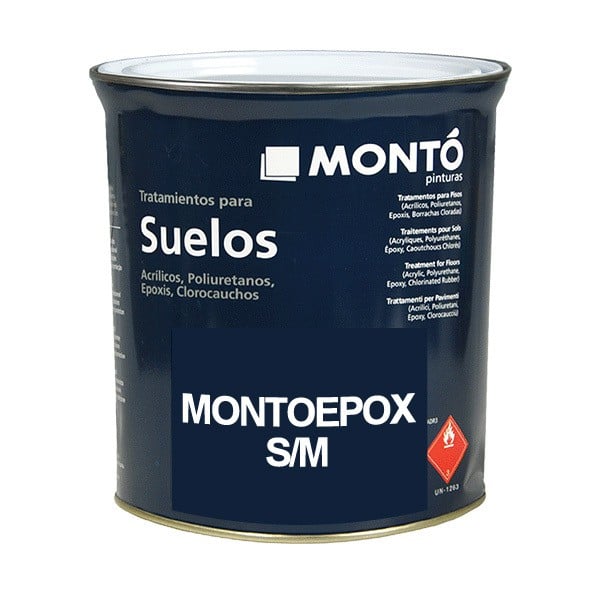 Epoxy Paint for Floors 837
Excellent adhesion on many kinds of surfaces
Good resistance to marring and wear
Very hard and elastic
Delivery at your place
Order phone number 210 008 5999
Coating for protecting surfaces such as concrete and similar materials. It can be used on metal or wooden floors. Excellent adhesion on many kinds of surfaces. Good resistance to marring and wear. Very hard and elastic.
DRYING:4 hours
APPLICATION METHODS: Brush, Roller, Spray-gun, Airless (The data quoted are only hints)
PRESENTATION:10 l and 4 l
Finish:Satin (two coats).
GENERAL REMARKS:
Carefully stir in the pack. The surfaces to be painted have to be clean, dry and sound, as well as free from dust, grease and oil. During the painting process, overlapping has to be done before 10 minutes. Wait 24 hours before stepping on the surface. For vehicles and barrows, allow 3 days.
BARE SURFACES:
Concrete or cement: It has to be thoroughly dry (wait at least 28 days for new surfaces). Remove efflorescence or concrete whitewash with waterjet. Let to thoroughly dry before painting. If the surface is too smooth, it will have to be necessary to roughen it by milling or sandblast. Dust off with a vacuum aspiration equipment. Thin 20 - 25% the first coat. Finish with 1 or 2 unthinned coats of 837 Epoxy Paint for Floors depending on requirements.
Other surfaces: Seek advice.
MAINTENANCE OF PREVIOUSLY COATED SURFACES IN POOR CONDITION: Thoroughly clean any rest of grease and oils, old poorly adhered paint and any other pollutant by means of mechanical systems. Dust off with a vacuum aspiration equipment. Patch the bare areas with 837 Epoxy Paint for Floors or with 830 POLYLUX Epoxy Primer, preferably by brush. After 24 hours, finish with 2 coats of 837 Epoxy Paint for Floors. Allow 24 hours between each coat. If there is a large poorly adhered area, proceed as for bare surfaces.