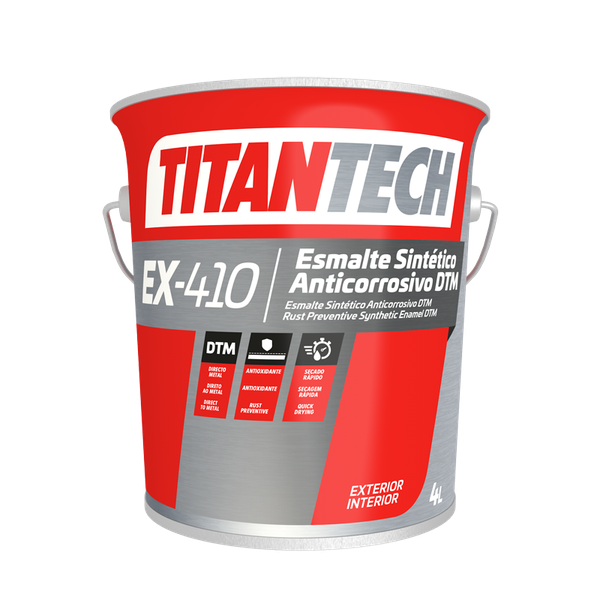 Rust Prevetive Enamel 815 TITAN
Gloss finish
Contains a rust-preventive additive
Directly applied on iron or steel
Delivery at your place
Order phone number 210 008 5999
Modified quick-drying synthetic enamel which contains a rust-preventive additive. To be directly applied on iron or steel. Excellent resistance to outdoor conditions.
Fields of Application:
For structural steel, grilles, doors, heating elements, etc.. Generally speaking, it is suitable for any iron and steel surfaces, in low or moderately aggressive environments, where the direct application of a single product is required.
DRYING:30 - 60 minutes
APPLICATION METHODS: Brush and Roller (Only for patching), Air Spray-Gun and Airless (The data quoted are only hints)
Finish:Gloss