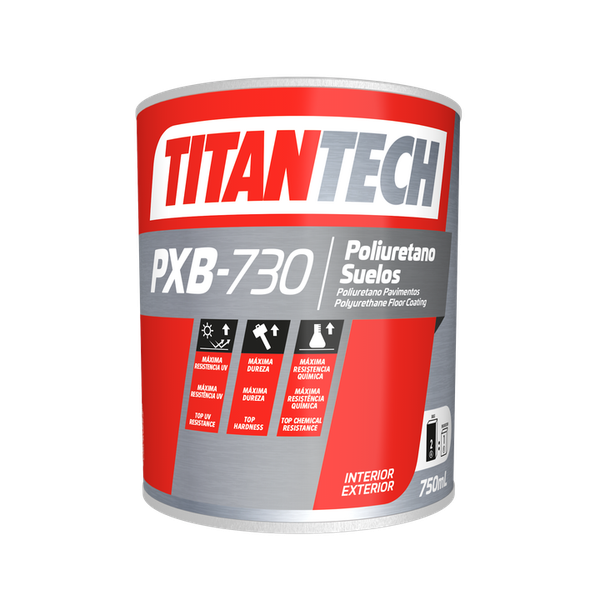 Polylux Polyurethane 840 TITAN Semi-Gloss
High resistance to wearing
Hard and elastic film
Antidust effect
For concrete floors and walls in garages, warehouses, workshops etc
Delivery at your place
Order phone number 210 008 5999
Finish coating for concrete floors and walls. It is a two-pack polyurethane paint, with high resistance to wearing. It produces a very hard and elastic film. Antidust effect.
For concrete floors and walls in garages, warehouses, workshops and industrial indoor premises, where uniform roll-resistant and dust-free finishes are required.
DRYING:2 - 3 hours
APPLICATION METHODS: Brush, Roller and Airless (Data quoted are only hints)
Finish:Semi gloss (Gloss 60º: 50 - 60 GU)
The surfaces to be painted have to be clean, dry and sound, as well as free from dust, grease and oil. Carefully stir the product in the pack, preferably with a mechanical shaker. Let the mixture to dry for 15 minutes before using it in order to help to remove air. During the painting process, overlapping has to be done before 10 minutes.
Wait 24 hours before stepping on the surface. For vehicles and barrows, allow at least 3 days.
BARE SURFACES:
Previously prepare the surface with 830 Polylux Epoxy Primer. Let to dry for 18 – 36 hours. If this time is exceeded, roughen the surface by sanding.
MAINTENANCE OF PREVIOUSLY COATED SURFACES IN GOOD CONDITION:
Thoroughly remove grease, oils and dirt (freshwater jet, thinner, etc.) Let to dry and apply 1 or 2 coats of 840 Polylux Polyurethane Enamel, depending on requirements.
MAINTENANCE OF PREVIOUSLY COATED SURFACES IN POOR CONDITION:
IIf the previous paint system is poorly adhered, it has to be removed by scraping and/or by deeply brushing. Patch with 830 Polylux Epoxy Primer, wait at least 18 hours and apply two coats of 840 Polylux Polyurethane Enamel